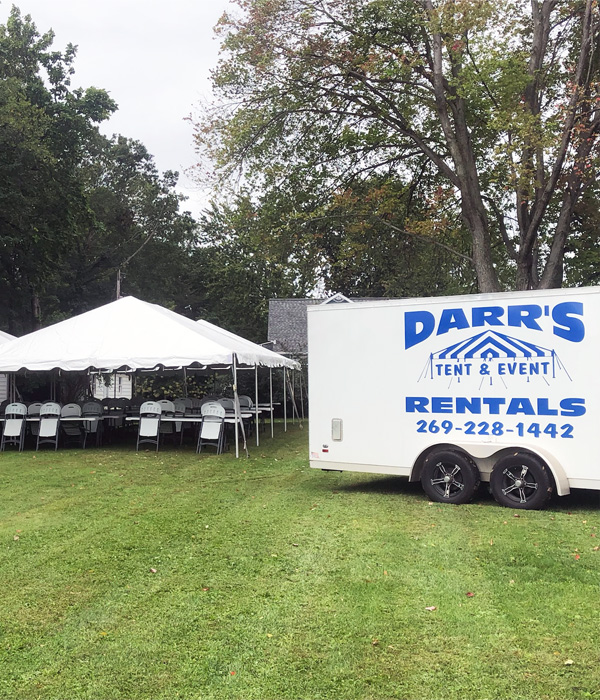 Darr's Rentals Has Everything You Need for Your Next Event!
From tents to tables and chairs to heaters and much more, we're here to help you from set up to tear down. We'll get you what you need when we say we will with a professional crew to ensure nothing gets in your way!
We serve the areas of Southwestern Michigan and Northern Indiana. Learn more about our rental options or reserve your date today.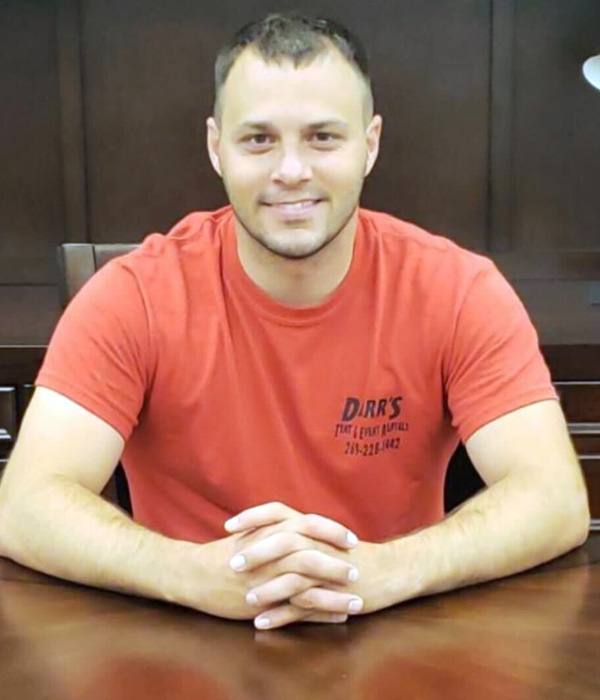 Why Choose Darr's Rentals?
Less Stress for You!
Our team of full-time crew members
Our items so you don't have to!
Darr's Rentals was founded by Darr Phillips, who wanted to run it a little bit differently than other rental companies.
Browse Our Pricing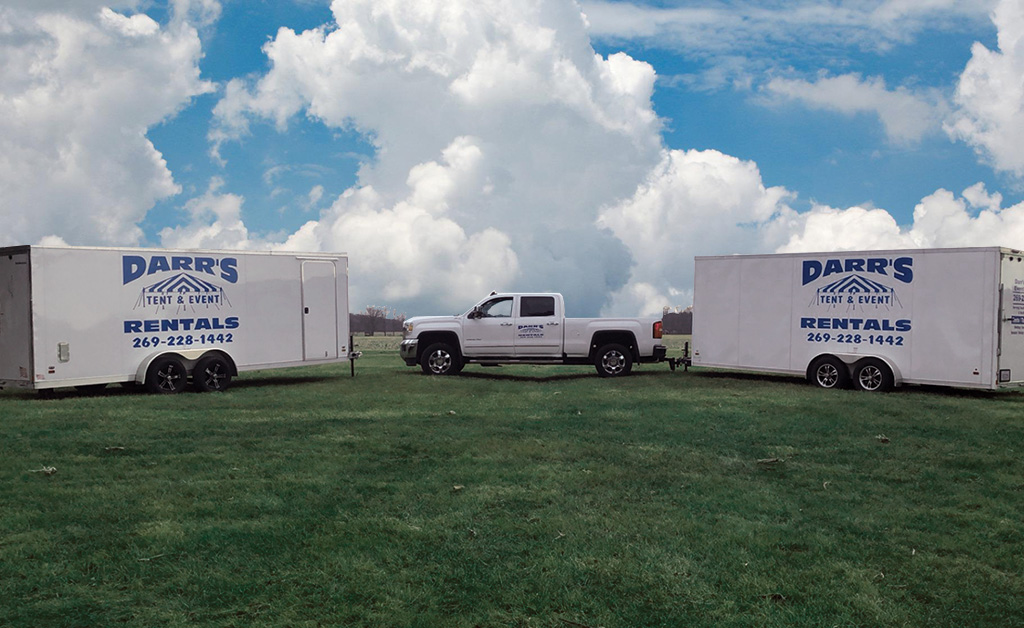 Ready to Book Your Rental?
If you already know what you need and are ready to see if we can make your date, fill out a short form and we'll get back to you.
What Our Customers Say About Us
Darr has handled the toughest of events for our auction business with ease and professionalism.
Cannot recommend them enough!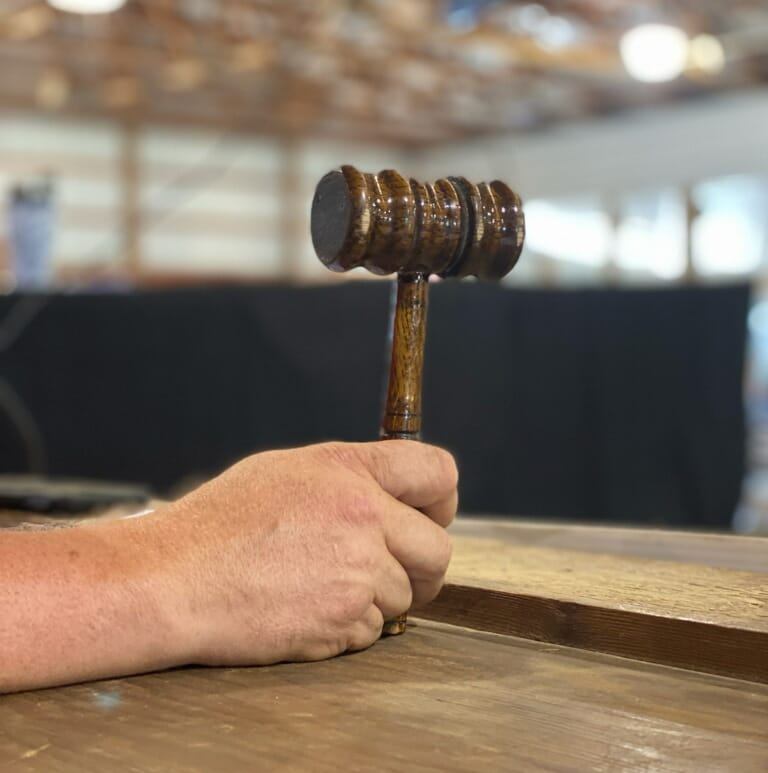 Shane Harris
Wonderful experience! Highly recommend! Thank you for keeping us dry during our party!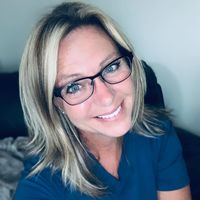 Jodi Davis
I would highly recommend Darr's Tent and Event Rental.
Very professional (all of them) and delivers what he promises.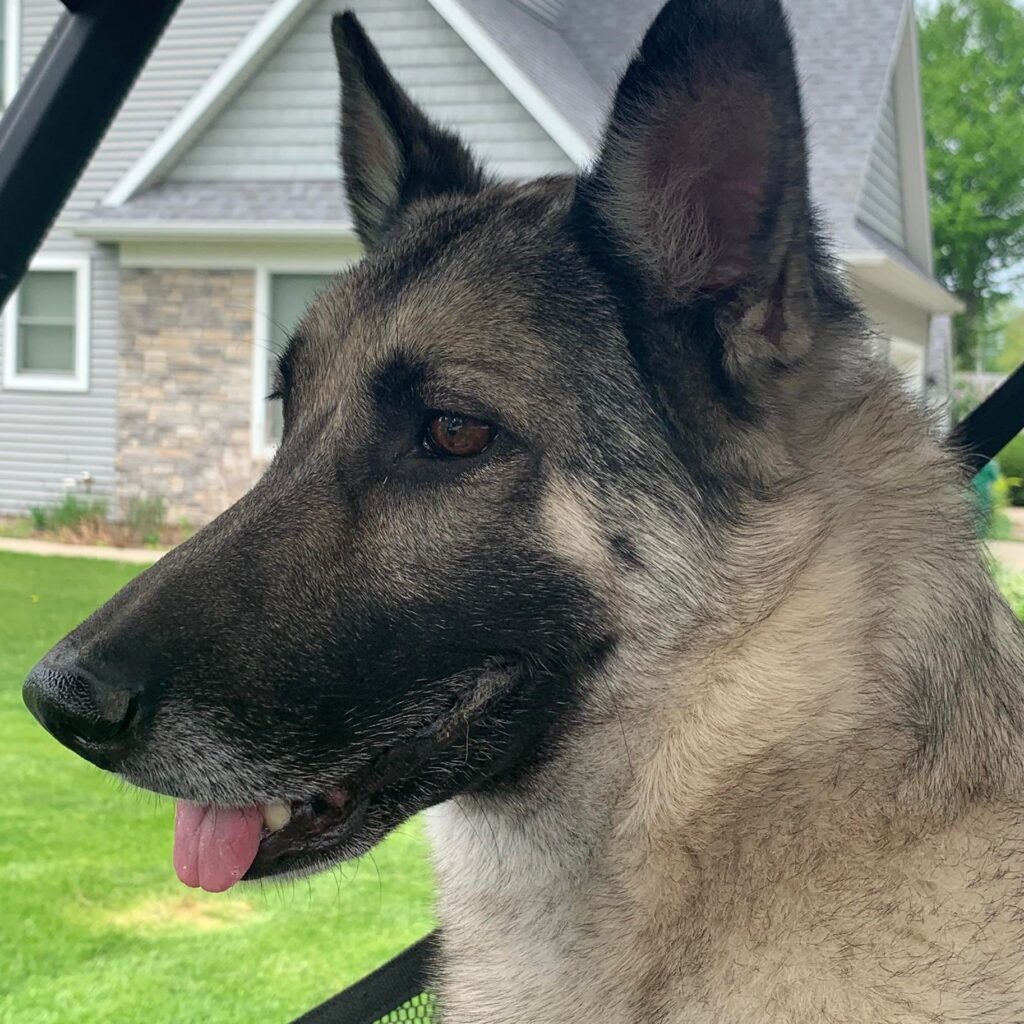 Susan Simmons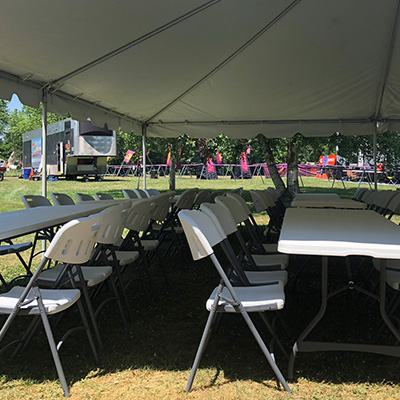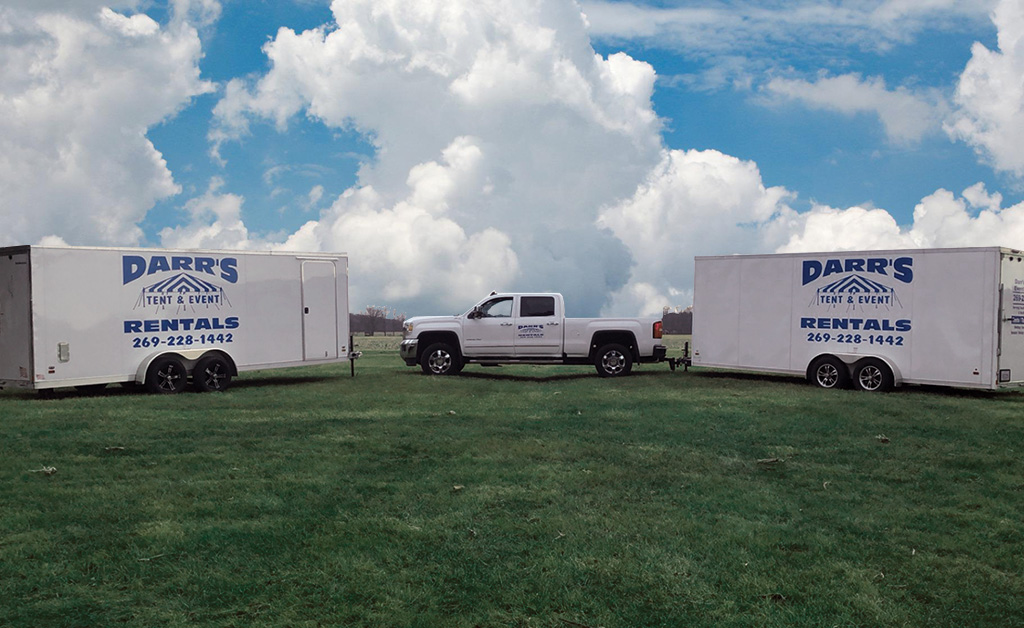 Need Help Making Your Selection or Want to Book ASAP?