Our Rental Products
From tents to tables to chairs and more, Darr's Rentals has what you need for your event! Take a look through our high-end products and learn more.
Tents
Darr's Rentals only uses high-quality frame tents. These tents don't sag on the sides and can be put up on any surface, including concrete since they don't require stakes. And, as always, our team will set up and tear down for you, so there's nothing you have to worry about!
20 x 20 Frame Tent — $200
A great entry-level option for a smaller crowd. Comfortably fits:
4 round tables and 32 chairs
6 rectangle tables with 48 chairs.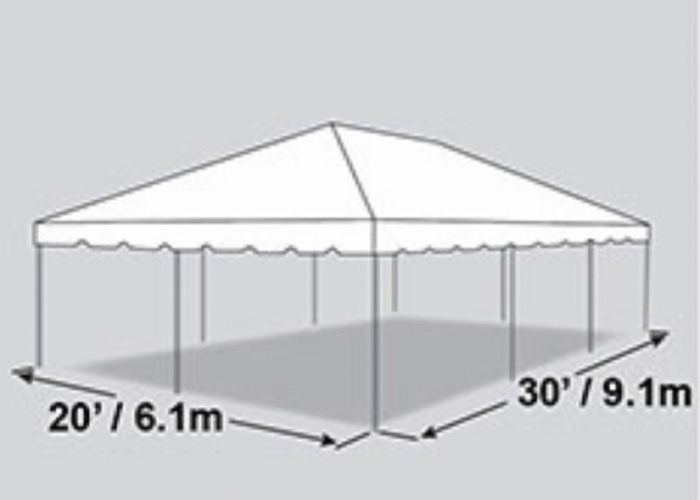 20 x 30 Frame Tent — $300
Offering a bit more space than the 20 x 20, this tent provides more seating options.
6 round tables with 48 chairs
8 rectangle tables with 64 chairs
9 rectangle tables with 72 chairs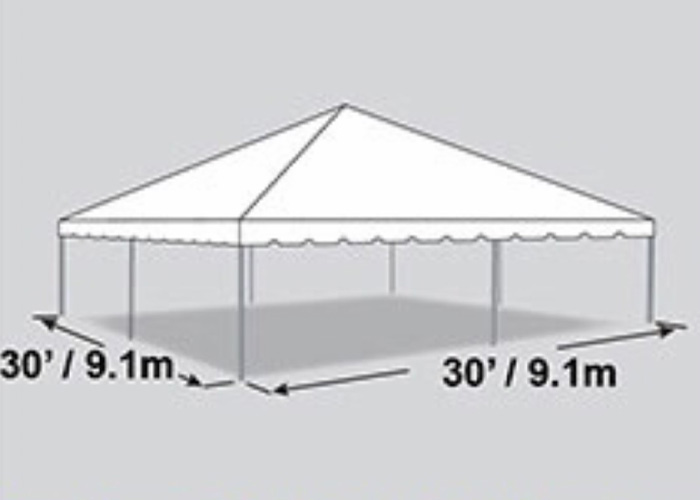 30 x 30 Frame Tent — $400
This classic tent is a great middle-ground for size and budget. We recommend:
9 round tables with 72 chairs
12 rectangle tables with 96 chairs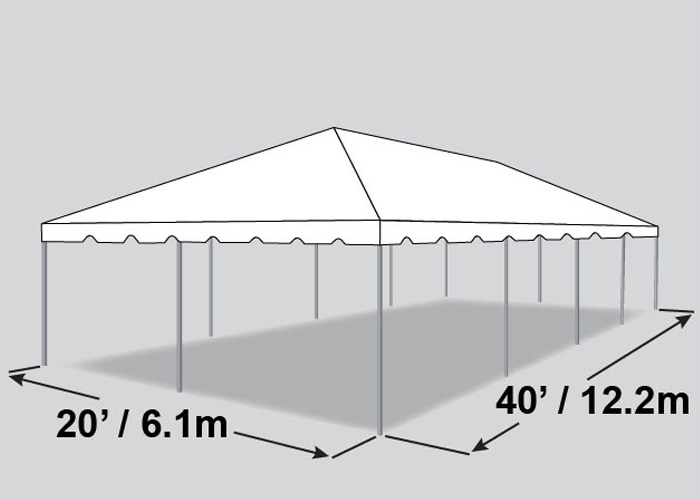 20 x 40 Frame Tent — $400
Similar space to the 30 x 30 but offering a wider area, we recommend using this tent for:
10 round tables with 80 chairs
12 rectangle tables with 96 chairs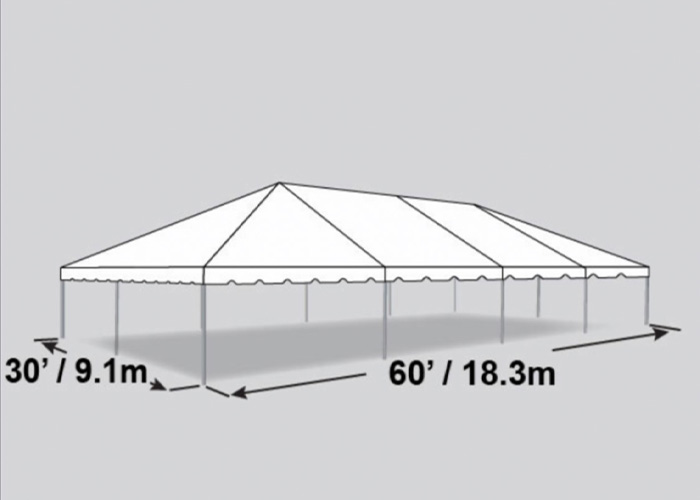 30 x 60 Frame Tent — $900
For the ultimate in space for your event, look no further than the 30 x 60 frame tent. Our recommended layouts are:
18 round tables with 144 chairs
24 rectangle tables with 192 chairs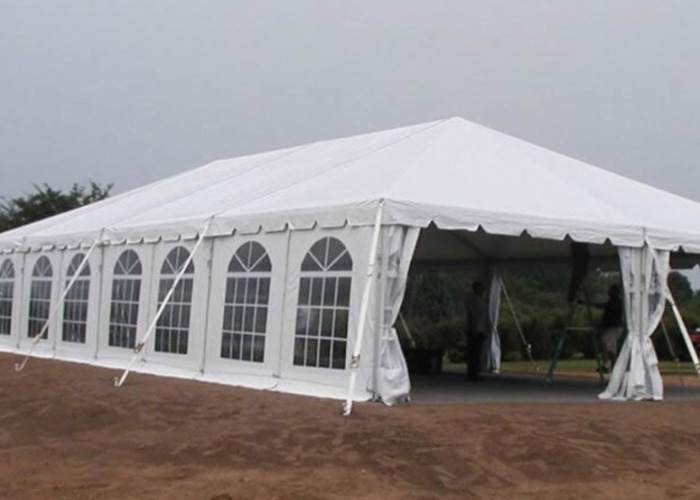 Cathedral Tent Sides — $20 – $30 / Section
Our tents can stand up to all weather conditions! Secure your event from the elements with our beautiful cathedral tent sides.
To calculate your price, simply take all edges of the tent you want to secure and break them down to 20 ft ($20) and 30 ft (sections).
Tables & Chairs
When it's time to seat your guests, look no further than our rectangle and round table options. No matter how many people are attending your event, we've got the equipment you need. Learn more about our table & chair options and pricing below.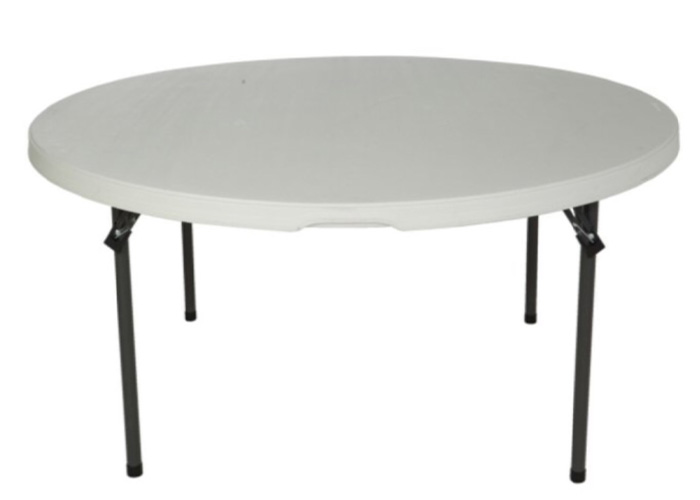 5 ft Round Table — $8/ea
The classic round table is a great way to encourage conversation between your guests and looks great, too!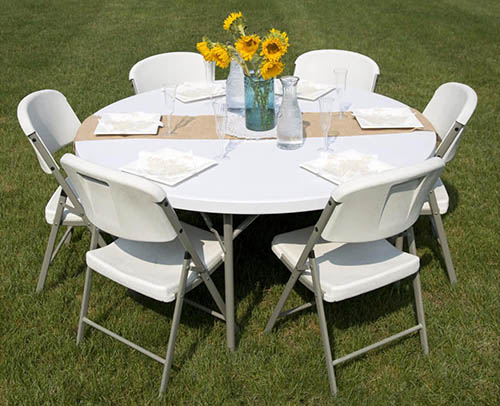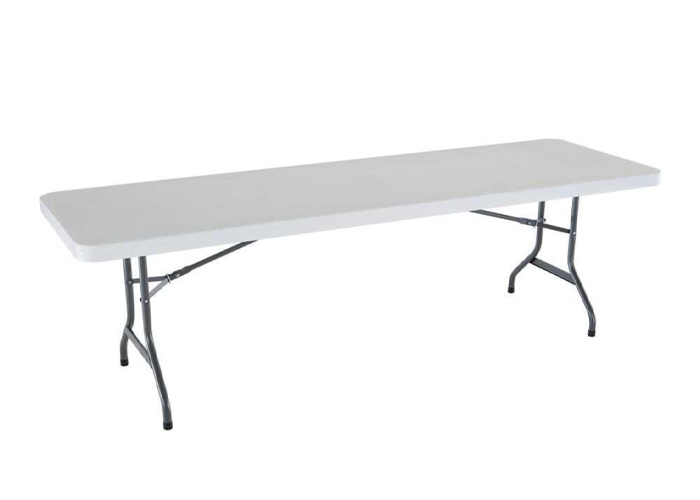 8 ft Rectangle Table — $8/ea
A rectangle table is a staple for events. It lets you seat guests more efficiently and works perfectly as a food table.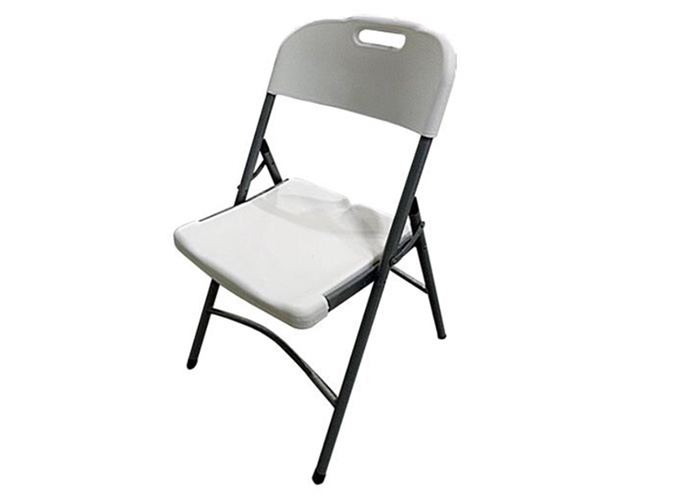 White Folding Chairs — $1.75/ea
We saved you a seat! Our comfortable, lightweight, and convenient folding chairs help your guests feel right at home.
Miscellaneous Equipment
We know it sometimes takes more than just tents, tables, and chairs to plan a successful event. That's why we have several pieces of high-quality equipment to make your event complete.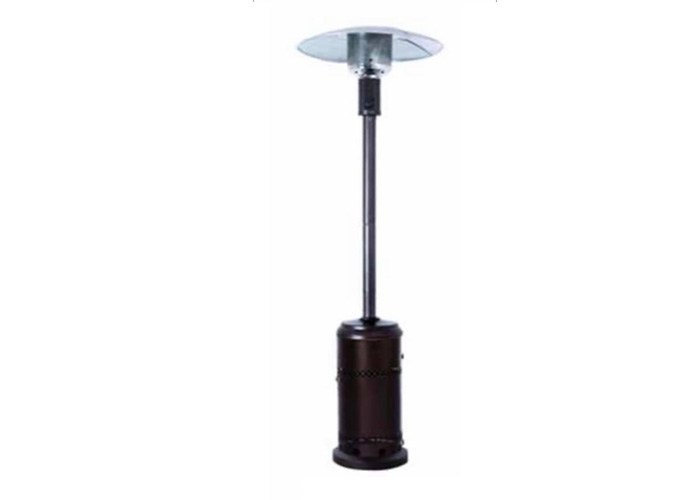 Patio Heater with 1 Propane Tank — $60
Our patio heater will keep your guests comfortable even when it's cold outside!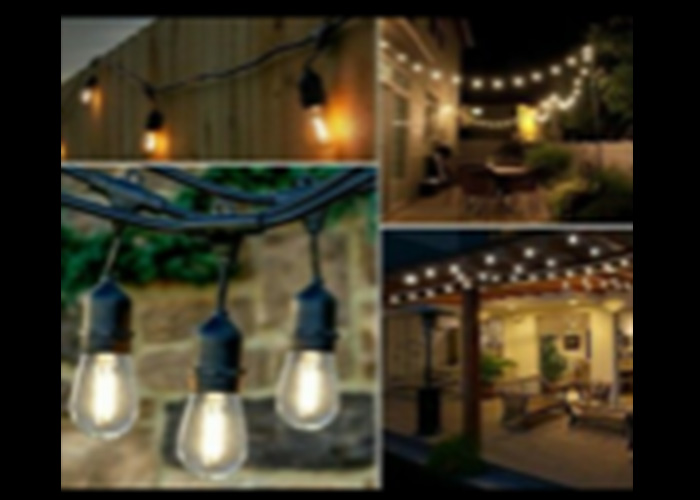 48 ft LED Bulb Lights — $20
Who says lighting has to be bland? Our LED bulb lighting will make your evening or night event a time to remember!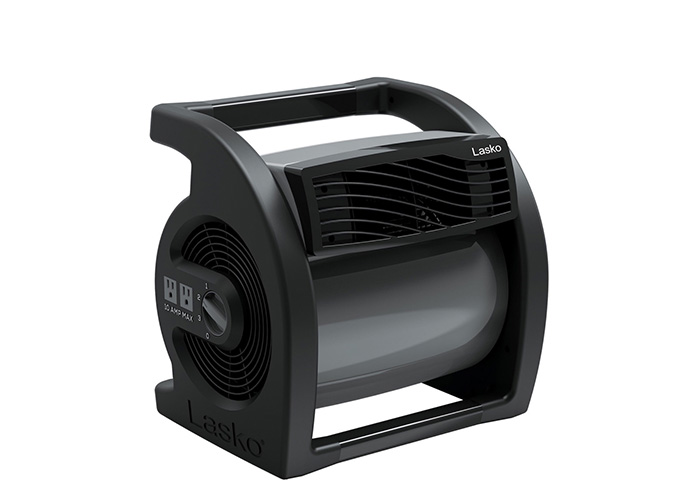 Lasko Floor or Table Fan — $20
Keep everyone comfortable without breaking the bank. Just let us know how many fans you need for your space.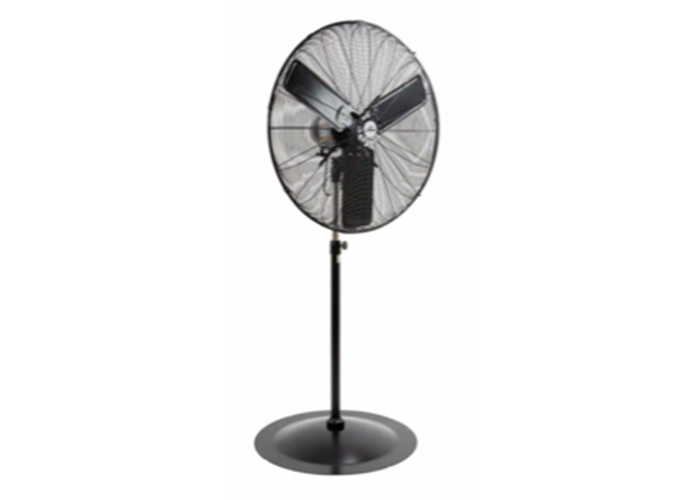 30 in Pedestal Floor Fan — $25
Upgrade your fan to the 30 in pedestal floor fan for even more comfort for your summer guests.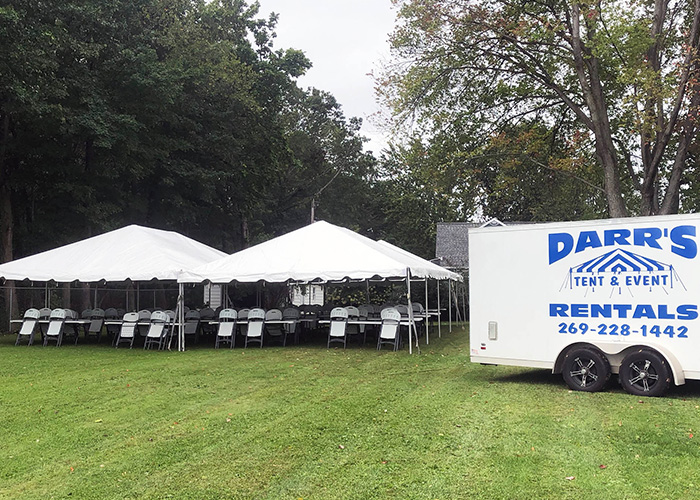 Ready to Book You? Request a Quote Today to Get a Full Estimate and Reserve Your Event Date